Fallout 76 Tricentennial Xbox One Digital Code Global
In Stock Now, Welcome to order on Scdkey.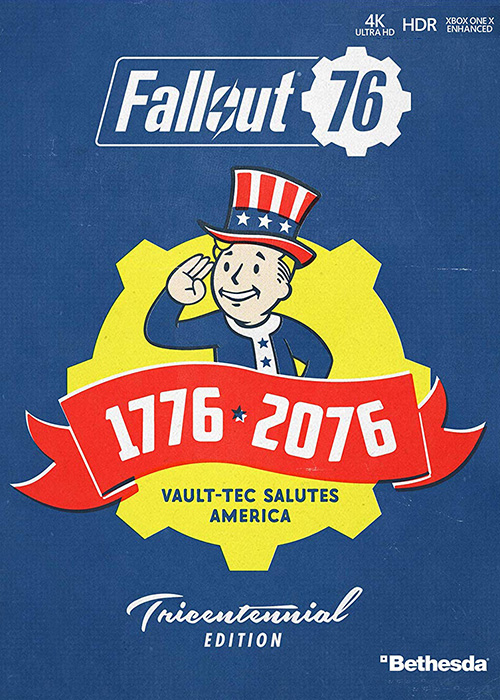 New
Platform:

Product Description
Bethesda Game Studios, the creators of Skyrim and Fallout 4, welcome you to Fallout 76, the online prequel where every surviving human is a real person. Work together, or not, to survive. Under the threat of nuclear annihilation, experience the largest, most dynamic world ever created in Fallout. Play solo or join together as you explore, quest, and triumph against the wasteland's greatest threats.
Celebrate 300 years of freedom with the new Fallout 76 Tricentennial Edition, commemorating the opening of Vault 76. Emerge fully prepared and patriotically styled in the new American frontier. The Tricentennial Edition includes the game and bonus in-game digital items: Tricentennial Power Armors and Weapons Customization, Spectacularly Handsome Vault Boy Mascot Head, Patriotic Uncle Sam Outfit, Celebratory Vault Boy Saluting Emote, First-Class Tricentennial Workshop Posters and Tricentennial Commemorative Photo Frame!